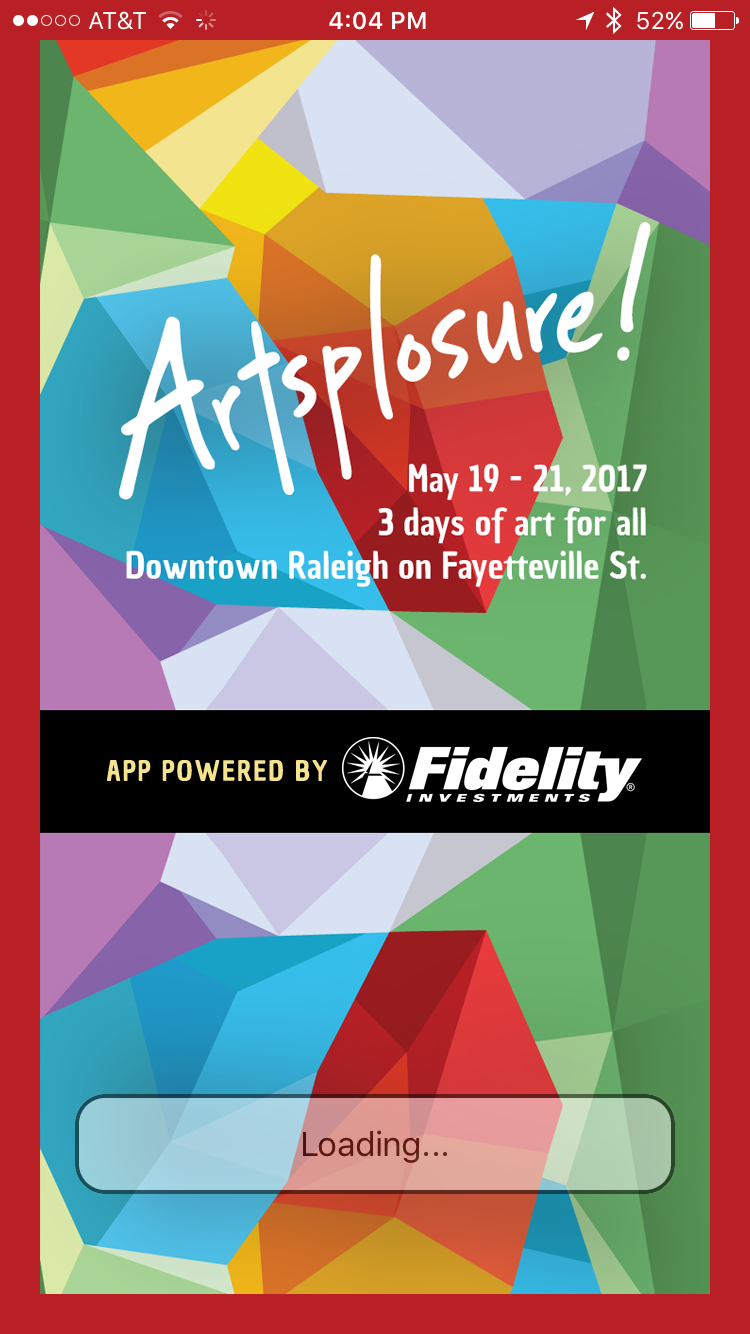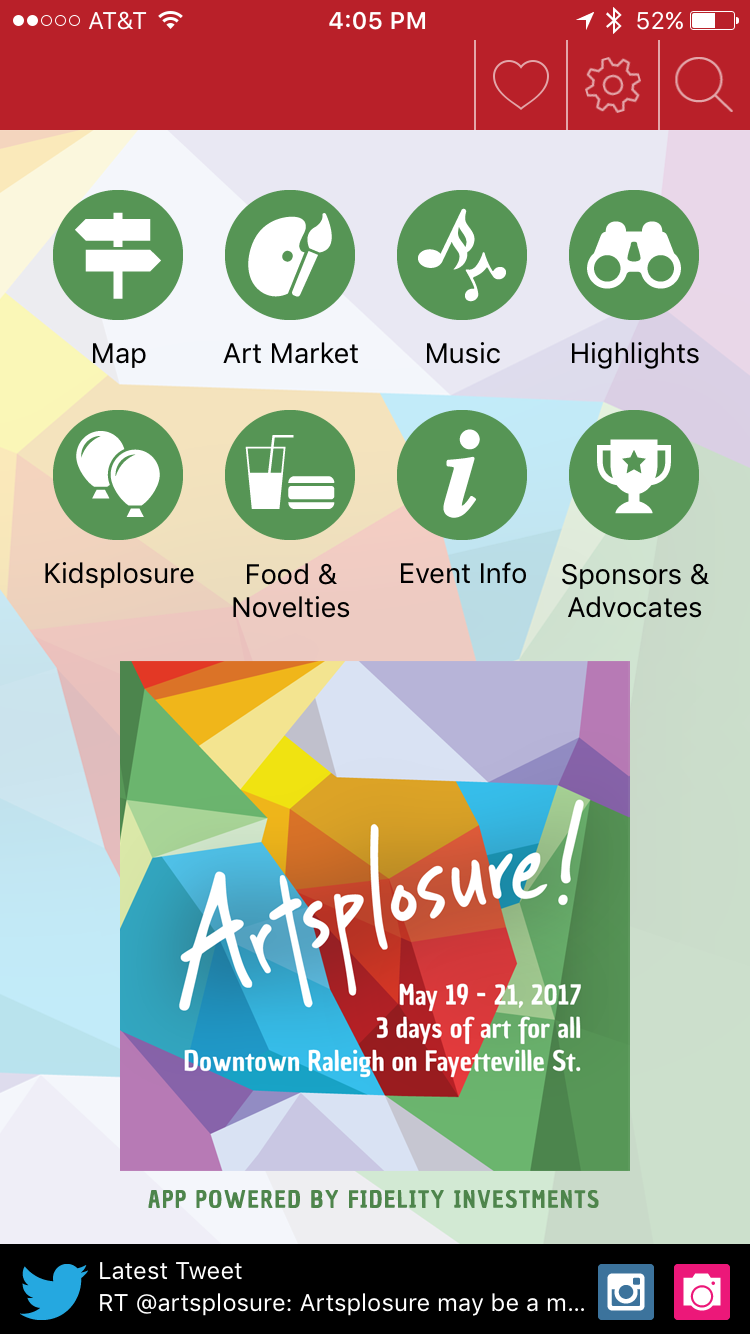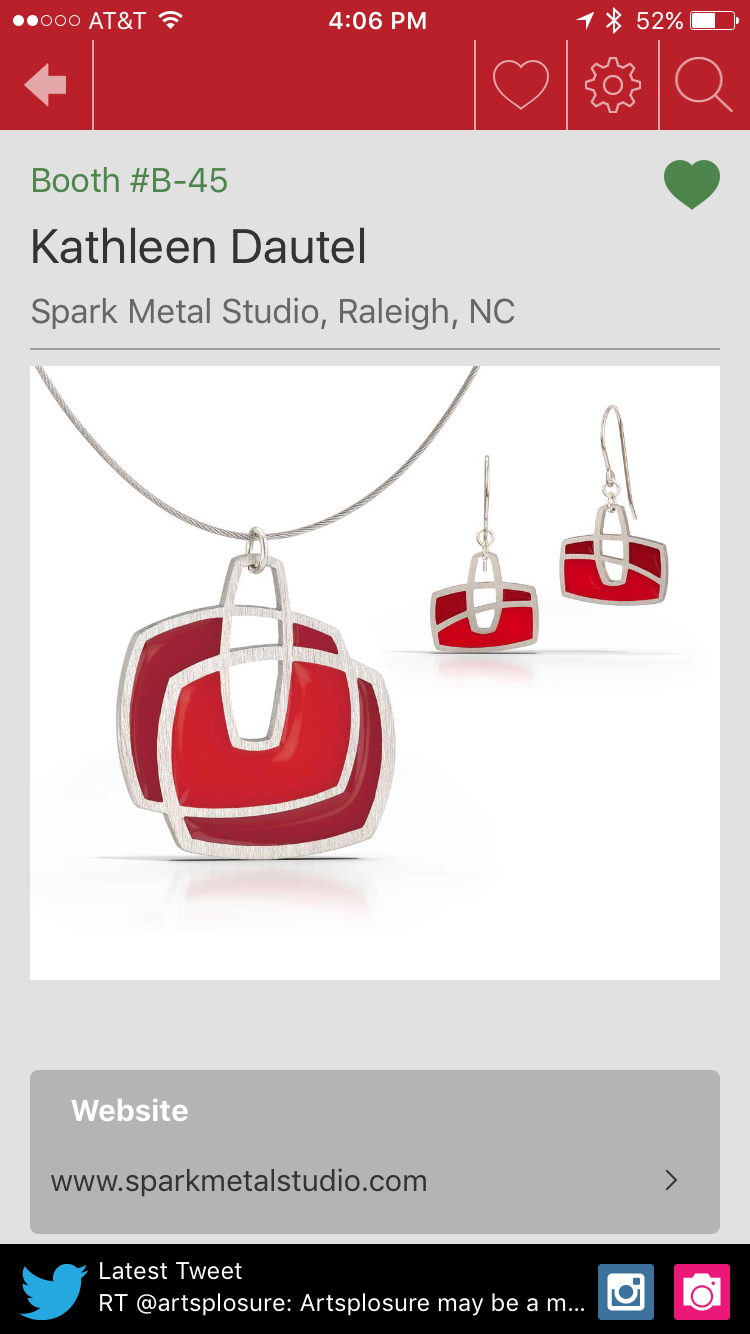 ---
Artsplosure
Mobile app for iOS and Android
---
Artsplosure: The Raleigh Arts Festival 2017 - Comprehensive guide to the 38th edition of Raleigh's visual, performing, and interactive arts festival.
The app includes many tools and abilities that will ensure that attendees have the information needed for the ultimate Artsplosure experience.
Designed to enhance the festivalgoer's experience and navigate the new festival footprint on Fayetteville Street, the Artsplosure app is a guide to what is "on tap" for the festival weekend. From the inclusion of nearly 200 art vendors in the Fayetteville Street Art Market and three days' worth of music on the Main Stage to information on the Katena luminarium and Kidsplosure activities, the Artsplosure app puts all of the happenings at your fingertips.
---